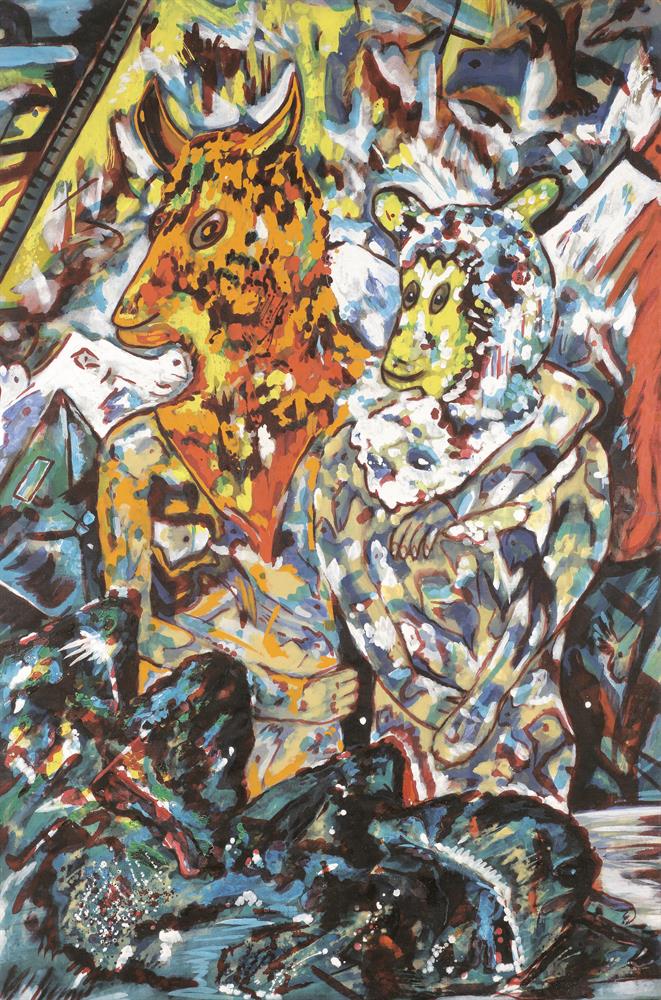 Judenburg 1950 - 1994 Vienna
Love for W.G.
Oil on canvas
205.5 x 137.5 cm
Monogrammed and dated centre left: AK 80
Inscribed on the reverse: Liebe für W.G. 1980 / stamp of the estate / Hedwig Klinkan
The monogram W. G. stands for Walter Goossens, an Antwerpe painter who was a friend of Klinkan.
Ausstellungen:
Kunsthalle Düsseldorf, "Avatar und Atavismus. Outside der Avantgarde", 2015
Literatur:
Exhibition catalogue "Avatar und Atavismus. Outside der Avantgarde", Kunsthalle Düsseldorf 2015, ill. [n.p.]