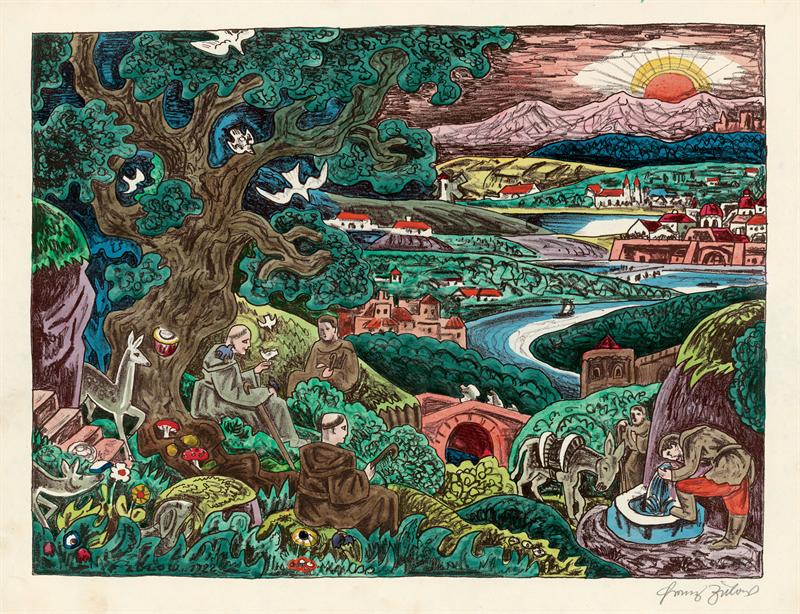 Vienna 1883 - 1963 Vienna
The Rest on Mountain La Vernia
"Der heilige Franz von Assisi"
Manufactured by Haybach Verlag, Vienna
Lithograph, hand coloured
Picture 29.5 x 40 cm, sheet 34.9 x 45.7 cm
Signed bottom right Franz Zülow
Signed and dated bottom left on the stone F. Zülow 1922
Out of a loose leaf portfolio work with eleven handcoloured lithographs in original winged folder with pasted paper on the front and rear side
Literatur:
cf Exhibition catalogue "Franz von Zülow. Papier", Museum of Applied Arts, Vienna 2013-14, ill. p. 84 (title page)
cf Exhibition catalogue Oskar Laske – Ludwig Heinrich Jungnickel – Franz v. Zülow, Graphische Sammlung Albertina, Vienna 1979, p. 132, cat. no 291ff.